National Aboriginal and Torres Strait Islander Catholic Council

Consisting of 4 Dioceses - Archdiocese of Melbourne, Ballarat, Sandhurst and Sale - Victoria is home to 8,500 Aboriginal and Torres Strait Islander Catholics. According to the most recent census, 18% of all Indigenous people in Victoria identify as Catholic.
For a summary of Aboriginal and Torres Strait Islander Catholic Statistics drawn from the 2016 Census, please click here.
The peak Aboriginal and Torres Strait Islander Catholic Organization is the Aboriginal Catholic Ministry (ACM) in Melbourne. Located adjacent to the tram line into the city, the Thornbury Ministry has been serving the community for 30 years. Having recently undergone refurbishment, the ACM has a new chapel with stain-glass windows designed by renowned Aboriginal artist Richard Campbell and a specially made altar and tabernacle to represent the inculturation of the Catholic Church in Australia. It is well worth a visit.
NATSICC Councillor for Victoria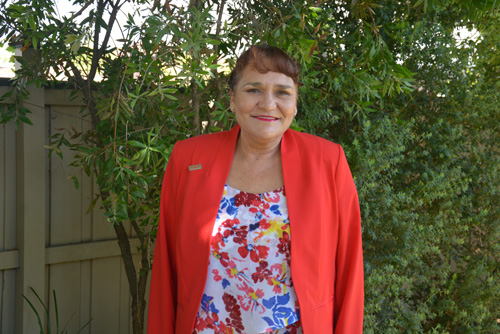 My name is Sherry Balcombe I have worked at the Aboriginal Catholic Ministry Victoria for the past 12 years this year 2015 taking on the role of Coordinator.
I am a Western Yalanji, Djabaguy / Okola woman from Far North Queensland but I was born on Wurrundjeri Country. I come from a strong Aboriginal family who still reside in FNQ.
I have a history in welfare and I worked for 6 years at the Victoria Aboriginal Child Care Agency in the Foster Care Section.
I currently do lots of cross cultural education as part of my role at the Ministry; this brings me great joy as I am helping to educate not only children but young adults about our beautiful Culture and our rich faith that we as Aboriginal people naturally posses.
I get to do many things in my role including visiting Indigenous Youth in detention as far as disadvantages go these are the most disadvantaged so I enjoy having a chance to engage with them all. I currently do a liturgy service on a weekly basis with the Aboriginal Elders at our nursing home here in Brunswick Victoria so I am very lucky to have a job that fore fills so many things and brings much joy on a regular basis.
I am a mother to four children whom I am very proud of ,I have been with my husband for 35 years and we live in the Western suburbs of Melbourne. I am extremely passionate about my Aboriginal heritage, culture and my Catholic faith. I love my job and see it more as a lifestyle than anything else, I am passionate about social justice issues and try to offer support when ever I can, we strive at this ministry to continue to fight for Justice for all Aboriginal People.
Ministries and Services
Aboriginal Catholic Ministry Melbourne - https://www.cam.org.au/acmv
434 St Georges Rd. Thornbury, Victoria 3071 | 03 9480 3849 | Sherry.balcombe@cam.org.au
2019 Mass dates (11am): February 17th, March 17th, April 14th, May 19th, June 16th, July 14th, August 18th, September 15th, October 20th, November 17th,December 8th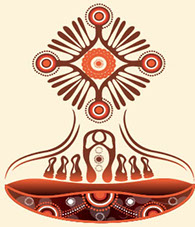 A visit to the Melbourne ACM website will showcase the vast array of services that the ministry provides and undertakes in the Archdiocese. A number of programs are run from Thornbury, including the Opening the Doors Foundation (to assist the in the education of Koori kids) and the fire-carriers program (cross cultural partnerships with Catholic Schools).
A range of locally made items are available for sale including traditionally painted crucifixes, gumnut Rosary beads and much more.
Please check back for future events.