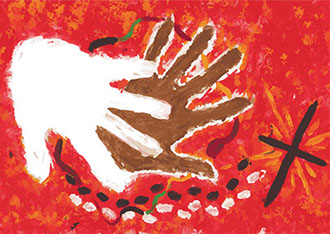 NATSICC is developing a foundational Online Cross Cultural Competency Course for all Catholic workers, volunteers, Clergy and Religious. It will be the first ever Cross Cultural training with a Catholic Focus and will enable equip participants with the knowledge and skills to effectively engage with Aboriginal and Torres Strait Islander people.
A balanced mix of historical information combined with the impact that colonization still has on First Nations Peoples, the online course is a beneficial learning opportunity that will enhance the way that the Catholic Church engages with Australia's First people. Certification of Completion will be provided upon successful completion.
The Course will be available through the Catholic Church Insurance E Learning Platform (for those organizations with access) or through NATSICC directly.
Please email craig@natsicc.org.au should you wish to register your organization's interest in the course.
Add ons
Should your organization wish to further explore Cross Cultural training opportunities, NATSICC will offer an additional one day Face to Face Cross Cultural Workshop (COVID allowing) or a Zoom session. The costs will be dependent on organisation size and requirements.